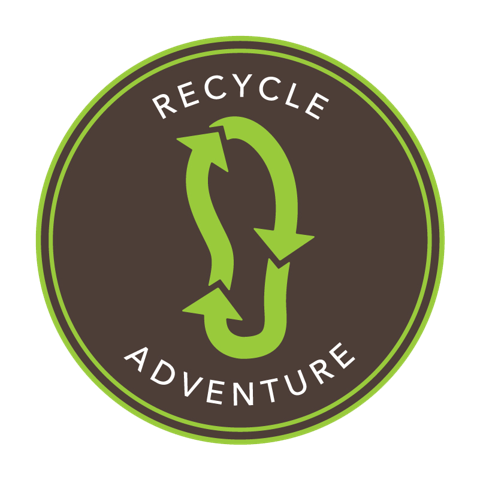 Usable outdoor gear and clothing doesn't belong in a landfill or cluttering up your closet. Instead of throwing those items out make a positive impact on the environment and pass the adventure on through our Re-Boot consignment program. Feel good about reducing your carbon footprint and make some money along the way. Money you can spend on upgrading your gear or to plan that next great adventure. Win for you! Win for Us! Win for the Environment!
Did you buy the best ultralight gear with the intention to thru-hike the AT and never got around to it? Did you outgrow your current pack or jacket but it's still in great shape? Are you ready for a gear upgrade and need a little cash to help you out? All perfectly great reasons to bring your lightly used and loved gear to River Rock Outfitter. Our gear experts will evaluate the condition of the gear and assess its value. With your help we will determine a price that will make your wallet and our cash register happy!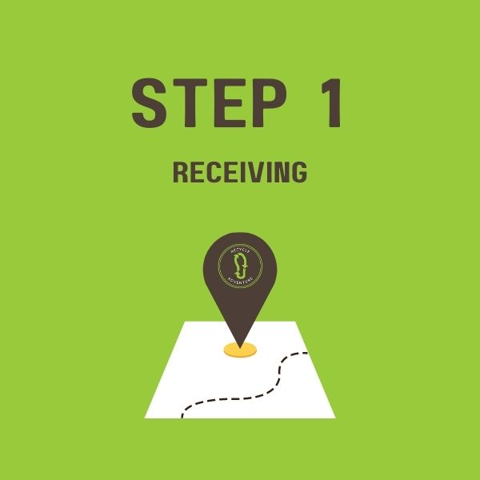 Receiving: Complete the consignment form for each item you wish to sell in our consignment program or bring your item into the store. We accept consignment gear during regular shop hours:

Monday - Saturday - 10am - 6pm
Sunday - 11am - 4pm
Some gear may need to be fully assembled for quality control. Please ensure that you have budgeted enough time to assist staff with this process. Once we have determined that the item is appropriate for our shop, we will have you sign a contract agreeing to our consignment policies.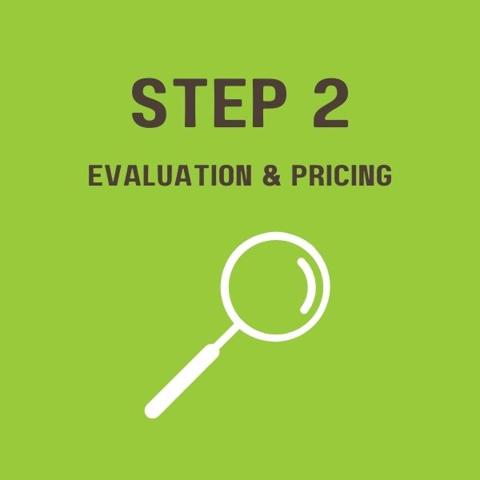 Evaluation & Pricing: We price your items based on our experience selling similar items in a similar condition. Pricing is prioritized based on seasonality and demand of items being consigned. The pricing of your items could take several days depending on inventory and the seasonality of the item. Before the item is placed on the sales floor, our employees will send you a message letting you know the price. This is your opportunity to agree to move forward with the sell or to choose to pick it up.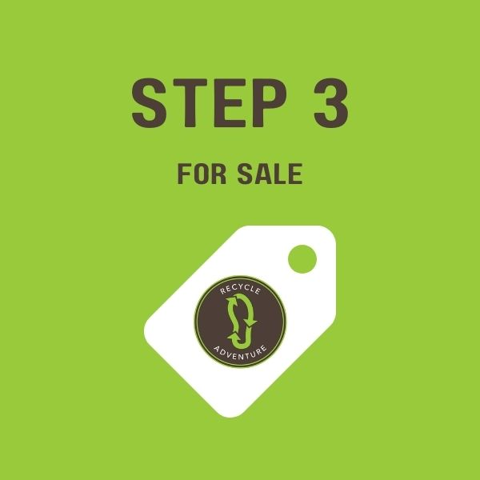 For Sale: Now that your gear has been evaluated and you have agreed on pricing, it is time to put your items up for sale. Each item will be tagged, merchandised and put up for sale in the store and online. We will work hard on your behalf to sell the product to someone awesome! If your item sells, a River Rock Outfitter sales associate will notify you. If your item does not sell after 3 months, the price of your item may be lowered, or the item will be returned to you. If it has not sold after 6 months, you will have the option to pick up the item or donate it to charity. Once notified, the item must be picked up within 72 hours or it will be automatically donated to a local charity.
Submit our consignment form to get the process started!
We will consider the following items* :
Synthetic and Down Jackets
Rain Jackets and Hardshells
Gently Used Hiking Boots and Shoes
All-season Tents
Sleeping Bags
Sleeping Pads
Backpacks, Daypacks, and Hydration Packs
Fleece and Flannel
Climbing Shoes
Modern Headlamps
Pocket knives and multi tools
Stoves and Cooking Equipment
Filtration (upon filter inspection)
Paddles & Paddling Accessories
Life Vest (upon inspection)
Ruffwear or Equivalent Quality Dog Gear
Kayaks & SUP's
Skis and Snowboards
We DO NOT accept the following items:
(regardless of condition)
Bathing Suits or Boardshorts

Fashion Brands
Cotton Anything
Intimate Apparel (i.e. Underwear, Bras, Socks)
Roof Racks
Bikes or Bike Accessories
Climbing Harnesses, Ropes, and Carabiners
No helmets of any kind (climbing, biking, paddling, skiing, etc..)
Used bladders or bottles
The goal is to keep good gear in play. We proudly accept gear that's been respected. We will not consider clothes, shoes, or gear in the following condition:
Unwashed clothes, shoes, and gear
Clothes with mildew or rot or items that smell like cigarette smoke or other offensive smells
Damaged gear
*This list is not comprehensive and is dependent on space constraints which change daily and/or seasonal considerations. Final decisions are made once the item is reviewed in store.

gET MORE INFORMATION HERE:
We will work with you to best price your item. In general, a gently used item should be priced 30-50% off the item's current retail price. Brand-new items must be discounted a minimum of 20% off their current retail price; however, we recommend 30% off the current retail price.
You may request to reduce the price of your item after 3 months. Requests for price adjustments or item removal may take up to 5 days to process. All price change requests must be provided to the manager/owner at info@riverrockoutfitter.com.
Payment Policy to Consignor
You will receive 60% of the amount your item sold for in store credit or 50% via check. Your credit will be stored on your basecamp perks account and you may use your credit on items purchased in the shop (this excludes Guided Experiences). We will contact you within 5 days of your item selling. There is a 21-day waiting period before payment becomes available after items are sold.
After 6 months, you have the option to donate any unsold consigned item to charity. If you do not want your items to be donated, you are welcome to come to the store and retrieve them at any time or within 72 hours of notification of removal of the item from the sales floor. River Rock Outfitter makes regular donations to local charitable organizations. Recipients of these donations are non-profit organizations who work on behalf of local community members.
We will only accept items that are clean, sanitary, in good working order, fall within this list of acceptable items and functioning properly.
Damaged/Stolen Item Policy
River Rock Outfitter is not responsible for damages incurred while an item is on consignment. Stolen items will be paid out at their lowest price, minus River Rock's commission, after 14 days.
Consignor confirms that they are the sole owner of the item that they are consigning. Any consignor found to have consigned stolen items will have their account terminated and River Rock will pursue appropriate legal action.