City Docks: Fredericksburg, Virginia
City Docks is a great place to launch your kayak or stand-up paddle board. City Docks is located on the tidal section of the Rappahannock River just below the river's fall line.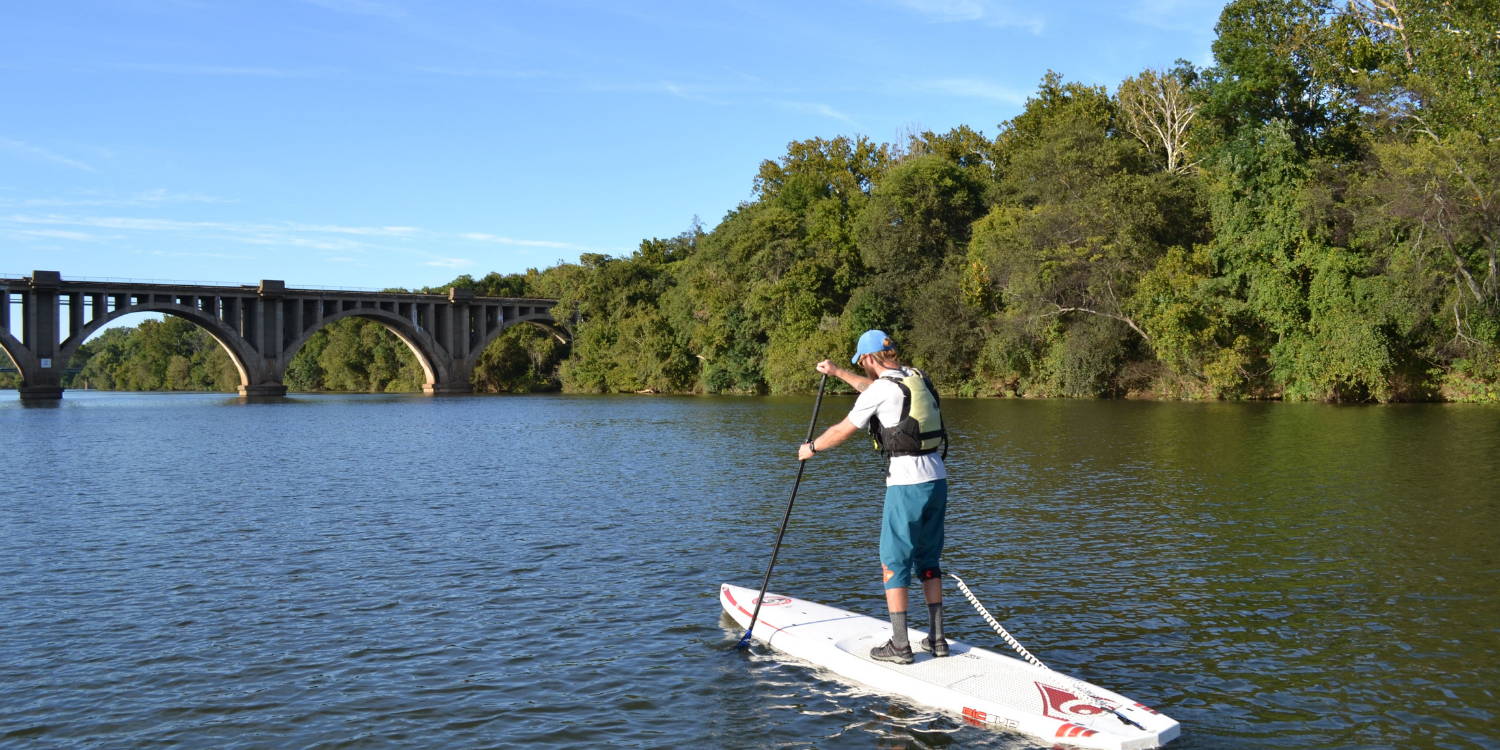 There is a parking lot that can get busy and one port-a-john for everyone to share (yuck)! We highly recommend only using the facilities in the case of emergency!
The great thing about City Docks is you have two choices, and both are great options for beginner paddlers. You can choose to paddle upstream (1.8 miles) and enjoy some historic sites along the way as you paddle from City Docks to Old Mill Park. On your return trip downstream, you can sit back, throw your shades on, and enjoy an easy paddle back to City Docks.
Your second option is to head downstream (3.8 miles) and enjoy a leisurely paddle from City Docks to the Little Falls boat ramp. Team up with a fellow paddler and leave one vehicle down at Little Falls; otherwise, it will be a long walk home. Don't be surprised if you see April out with a group of paddlers on this section of river.
Be sure to swing by say hello before you hit the river or call us if you have any questions about the river conditions.
WARNING: There are several things you should consider before entering the river. The Rappahannock River can rise rapidly based on weather and changing tides. Always make sure that you know the conditions and consider your experience level. You can call River Rock Outfitter at 540-372-8708 for the latest condition report. No matter the conditions, ALWAYS wear your life jacket.
You are in advanced mode.
You can turn it off in left sidebar. To use advanced options, you will need to enter your own Google Maps API Key.
Get Google API Key
What we bring:
Click Here to view a list of suggested items for paddling trips or click on the PRINT button to download a printer friendly version. This list includes many more items than you'll likely need for your short treks in or near developed areas, though you can adapt it to your needs for these trips.
Address:
City Dock
207 Sophia Street
Fredericksburg, VA 22401